I have been wondering & contemplating lately about the Woman's I dress, my clients and other artist and event's that I collaborate with sometimes. 
It make's my heart sing's literally. I love to create custom pieces for specific need's. It brings my creativity forward and I am really in great joy to see an idea becoming alive! 
I am fortunate to have connected with amazing photographer's, stylists and very creative peoples from Montreal.
Here are some collaborations & simply like to share with these amazing beings.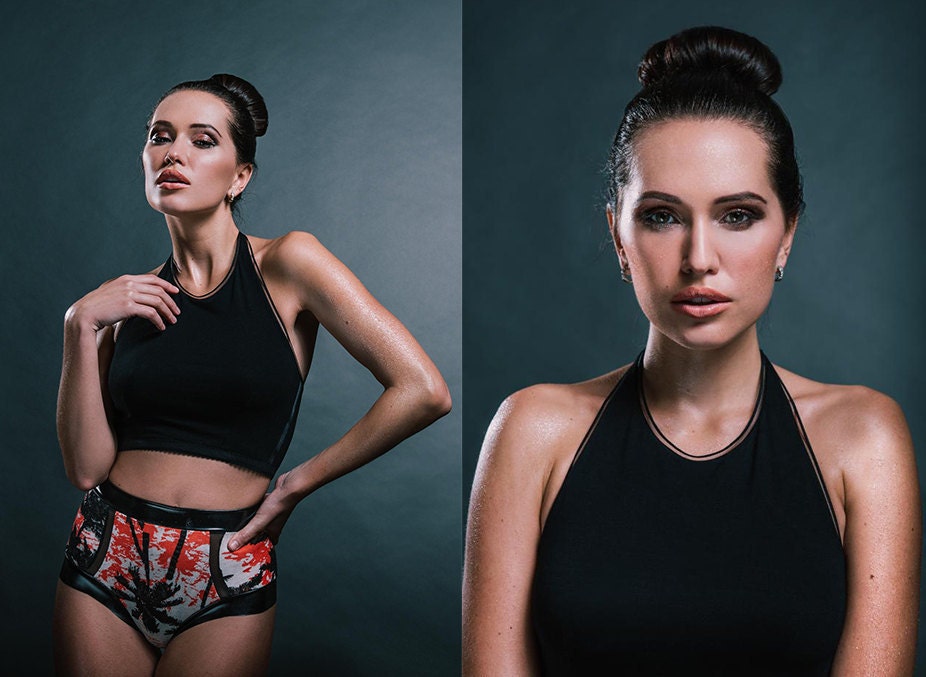 Polina Grace Is a Canadian singer/songwriter with a soulful pop rock sound and have an extensive international modelling background.  She is incredibly feminine and a true beauty and has a powerful voice! 
Photoshoot by the amazing Carl Theriault.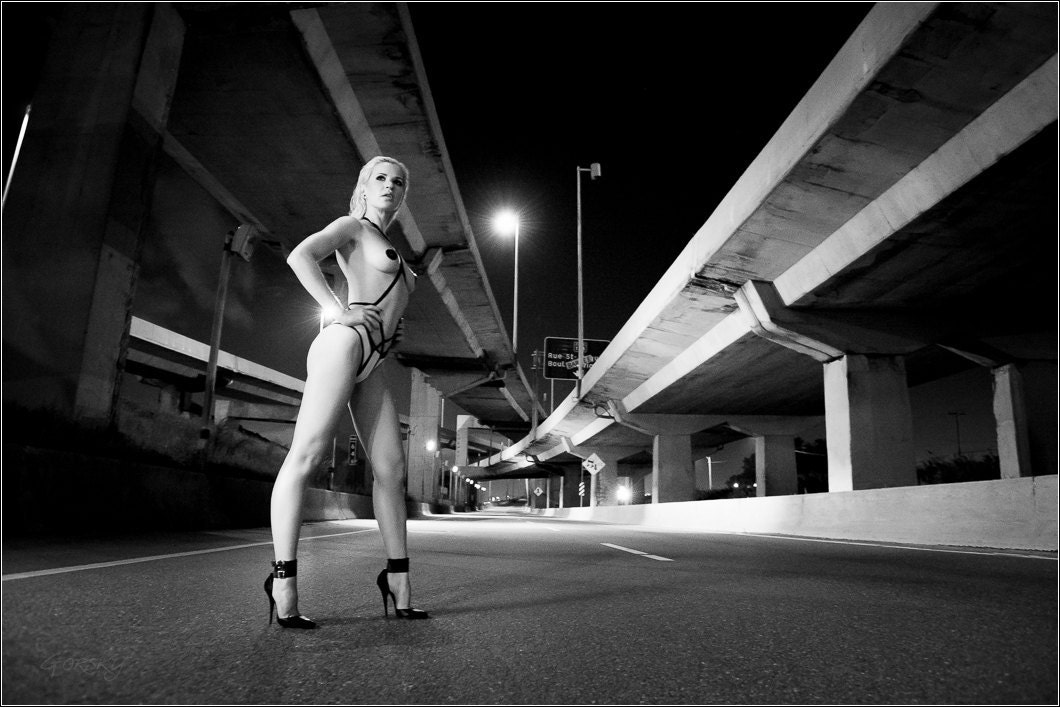 Joanie Darveau Aka Fairy Floss. 
I deeply love that woman. We meet a while ago at Mondeose events (wich i'll talk more about below) where she was performing burlesque. And oh my god, have a look at her videos performances here. She is quite unic and i call it modern burlesque and often perform with figure skating. 
Multi facet expression, she modeled for many photographers, body painters, makeup artists, hair stylists, designers, sculpters, painters. music videos... She has more than 10 years experience in modeling. 
Joanie is also a great makeup artist.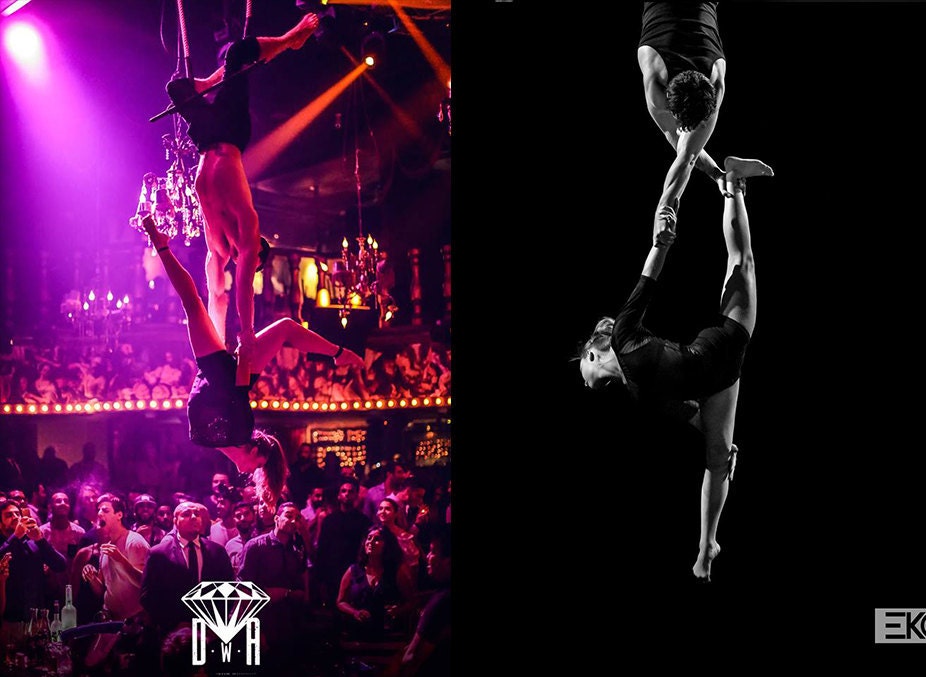 When I first watched Anouk performing for  Duo Elle & Lui , I was instantly touched emotionally. This duo clearly offers the public an act in constant work on its interpretation and emotion. 
Meeting with Anouk was like meeting a sister. We always get into those profound conversations about life, travels, creation, etc... It is such pleasant to meet with authenticity. 
She is a yong trapez artist graduated from ENC in 2014. As performed for Cirque du Soleil, Amaluna, currently with Karussell, GOP, in Hanover, Dubai And have win awards at Newcomershow, GOP price &  Youngstage festival. 
A must! Performance on vimeo.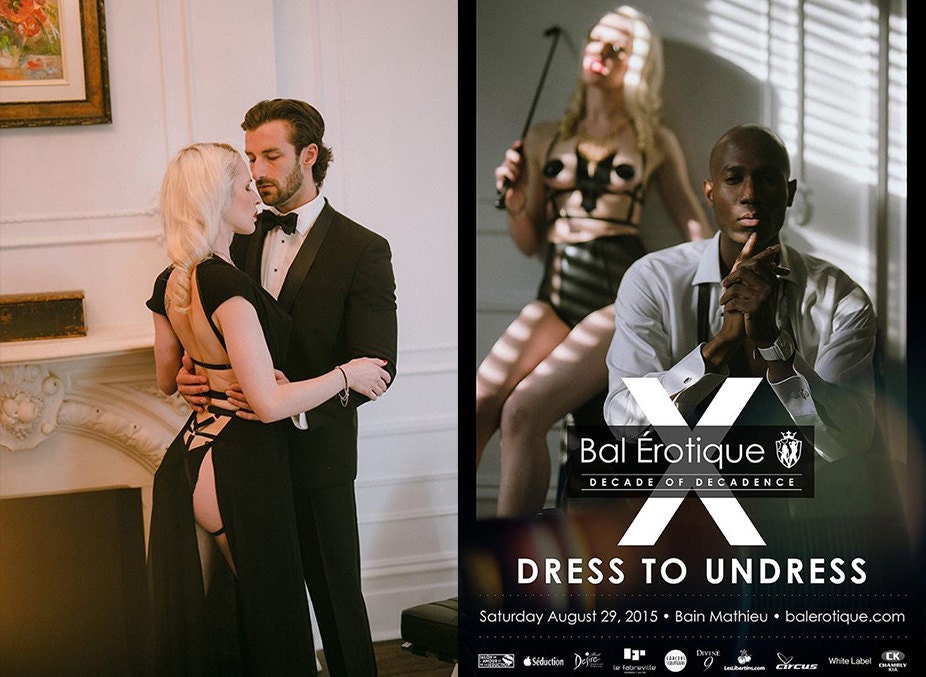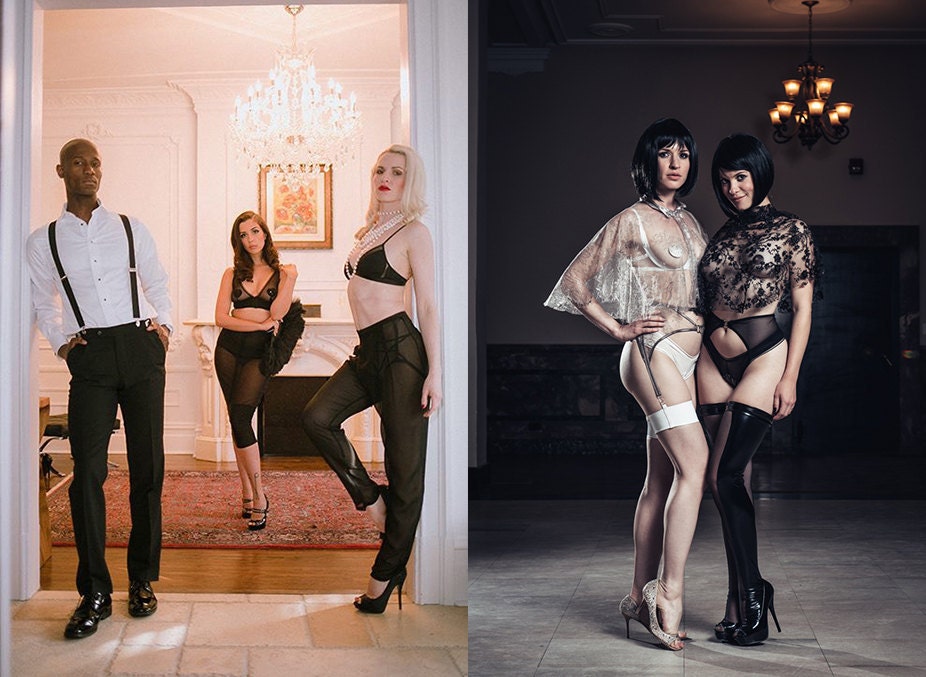 Monde Ose events. 
There is a lot to say about the men behind the scene, Frank Mondeose and i'll do my best to keep it short. 
Frank created in 2005 a visionary lifestyle brand focused on promoting the understanding and enjoyment of life, love and sensuality. 
 <> A PROVOCATIVE STORYTELLER <> CREATOR OF MAGICAL ATMOSPHERES <> A COLLECTIVE OF INDEPENDENT ARTISTS <> PRODUCER OF CANADA'S LARGEST SEXY EVENTS. 
Connecting together was a true soul's meeting. Realising what we were  both doing for a living we began to collaborate on is event Bal Erotique in 2015. 
I just love creating for them; It brings me the opportunity to create without  constraint or limit's. It is all about the feminine power, sensuality, beauty & liberty of expression.  
That said, Mondeose events are public and healthy environment followed by guidelines that make's me feel in a very safe place to enjoy all the above. Elegance, respect, integrity, acceptance & love is the philosophy. 
Have a look to the next Bal Erotique happening on august 25th, 2018 and fall for the Moonlight Masquerade.
On the other hand;
It is with profound dedication and integrity that Frank is working at many levels with spirituality, tantra & shamanism, helping people to step into their true power and He travel's the world for the cause. 
You can discover a lot about Frank. Is website is about one man's journey into spirituality and ecstasy. 
'' I don't claim to be anything but a seeker of knowledge, energy and the ancient wisdom that lives deep in our core.'' FMO
 Facilitator at ISTA - International School of Temple Arts.
 Tantric Guide / Relationship and Intimacy Coach at The Spiritual Playboy.
Cutting edge, men of action and big heart are a few words to describe Frank.  
____________________________________________________________________________________________
I'll leave it like that. There is a lot more to say about the collaborations, and i'll post some more in the future. 
Basically, i want to honor my relations and a work that is made from the heart. It is a beautiful adventure that life is. 
And certainly one day i'll talk more about what's happening in my life on the other hand tapping on other realms of reality ;)